Our vision for Steri-Straw 2.0, was to imagine and create the perfect straw dispenser.The idea of beauty, simplicity and functionality as the core concepts to inspire the perfect straw dispenser ever designed. This concept required a complete rethink as to how, dispensing and hygiene could co-exist in a singular machine.  Steri-Straw 2.0 more than delivers in an extraordinarily visually pleasing way.
 Black, Red, Blue, Silver.
Full aluminum case all anodized with a luxurious finish to match your decore.
Steri-Straw 2.0 goes mobile with the addition of the new lithium-ion battery which effortlessly snaps into the case on the left hand side of the machine
When it comes to hygiene Steri-Straw 2.0 delivers with a splash proof lid and a lock to secure your straws.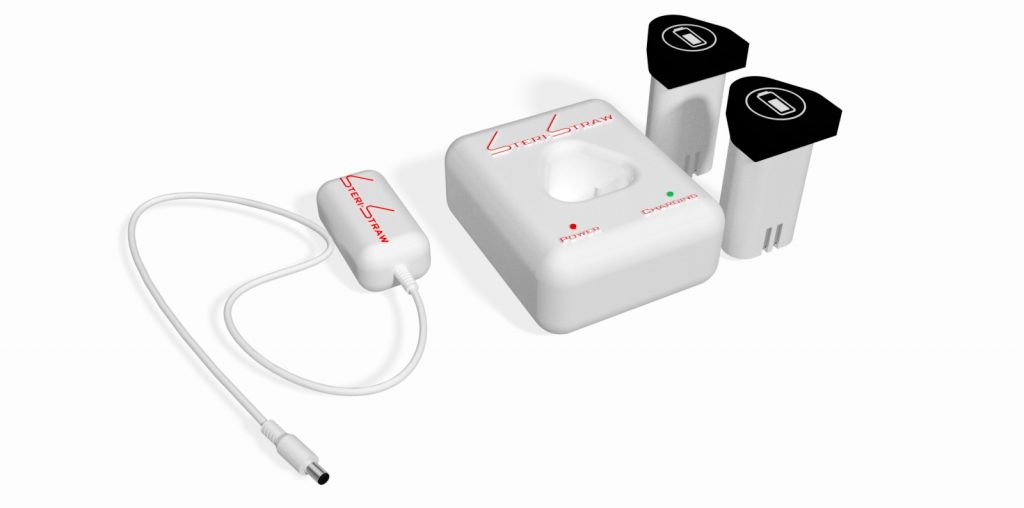 A new plug and play battery kit includes two lithium-ion batteries, a charger base and a power supply.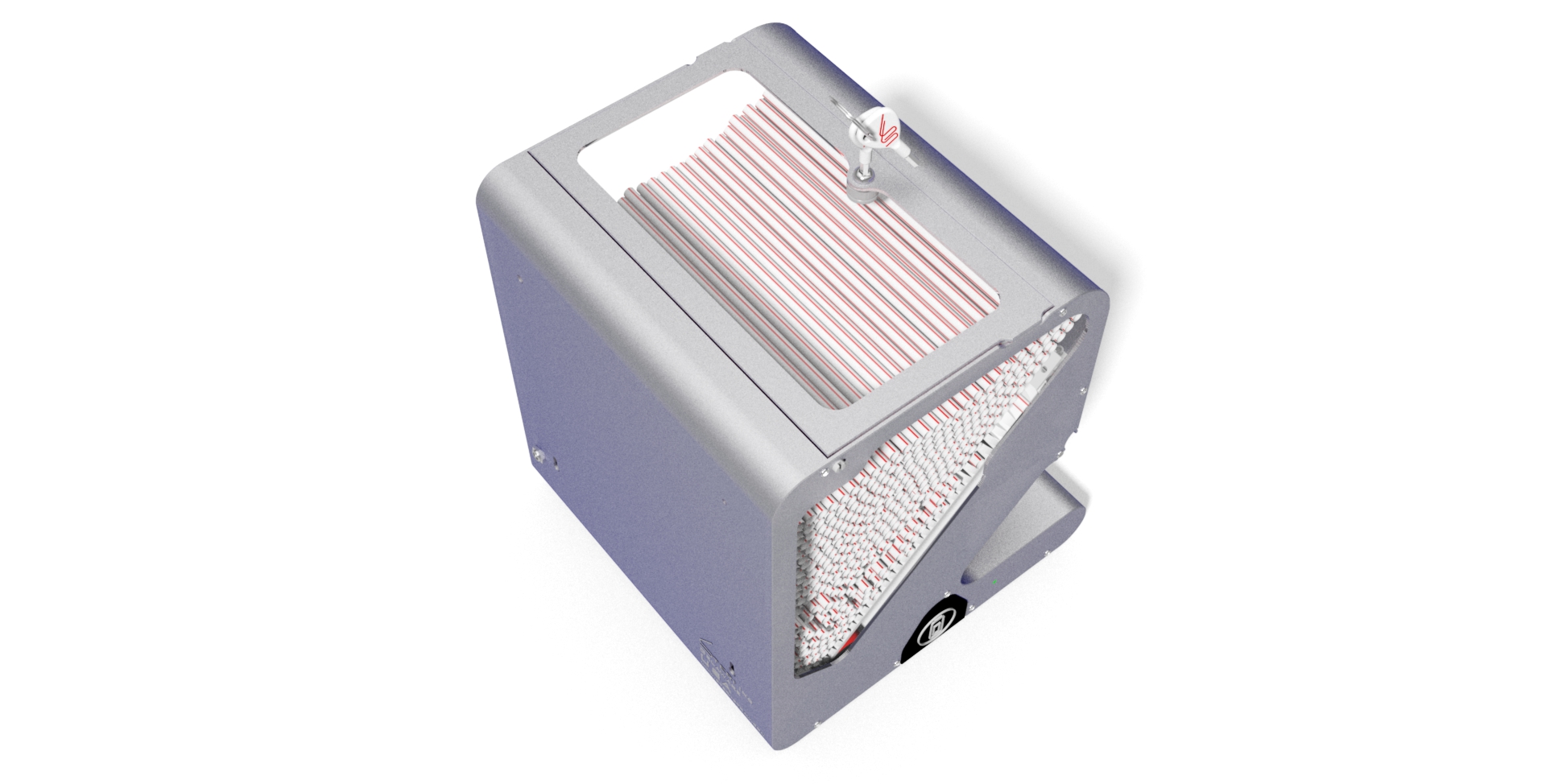 A new set of keys are provided with every machine so that the lid can be locked between fills.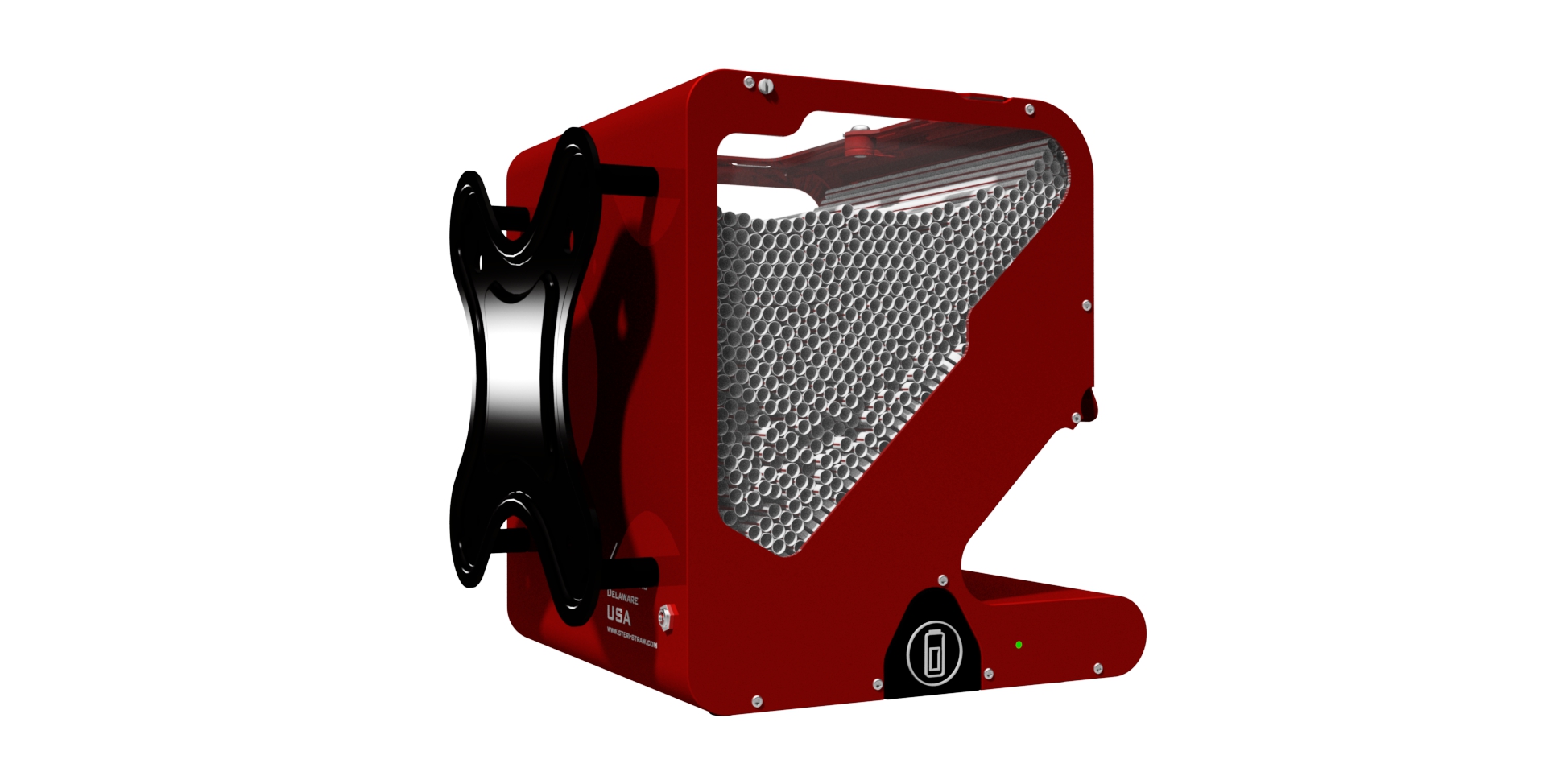 Free up counter space or place at the drive-thru. This is a secure bracket that allows you to mount the machine to any wall in a secure way with out the worry of the machine being stolen.
Please contact: sales@steri-straw.com